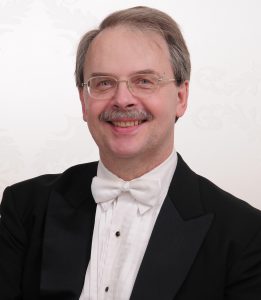 Nandor Szederkényi, violinist, began his artistic career in Budapest, where he received his first violin instruction from his father, who had been a student of renowned founders of the Hungarian traditions of violin playing.
During his studies at the Franz Liszt Music Academy, he won prestigious prizes including the first prize at the Szigeti International Violin Competition '79 and the national Hubay prize. Shortly thereafter, he secured his international reputation as soloist in West Germany, Belgium, Italy and France, in addition to his duties as principal player in the orchestra Philharmonia Hungarica. As winner of the CBC National Radio Auditions, he spent a few successful years in Canada after which he was invited to lead Century Orchestra Osaka, Japan as Principal Concertmaster.
Before moving back to Europa in 2006, he was continuously performing frequently as soloist and chamber music partner in Japan, Australia, Canada and the USA. In addition he has edited and published compositions by E. Ysaÿe with Schott Music Publishers. His recordings include many newly discovered, lesser-known works by various composers, such as the Trio "Le Londres" by Ysaÿe, as a world premiere, with soloists of the Mozarteum Orchestra Salzburg. Also, transcriptions and recordings of orchestral and keyboard masterpieces for violin/harp duo or violin solo constitute a very important role of his creative work.
Currently, living in London, UK, he is a sought-after violinist in the music-world, performing as concertmaster in Austria with Franz Schmidt Chamber Orchestra, Künstler Orchester Vienna, Bad Hall Operetta Festival, Vienna Opera Ball Orchestra, in London with the Thames Festival Orchestra, and as guest concert master and soloist with Montenegro Symphony Orchestra. Since September 2016 he has also been concertmaster and soloist with the Sarajevo Philharmonic Orchestra.